All the speakers were good and I ended up getting picked last, which was pretty nerve-wracking. But I won (even got a perfect 10 from a judge), and it feels good.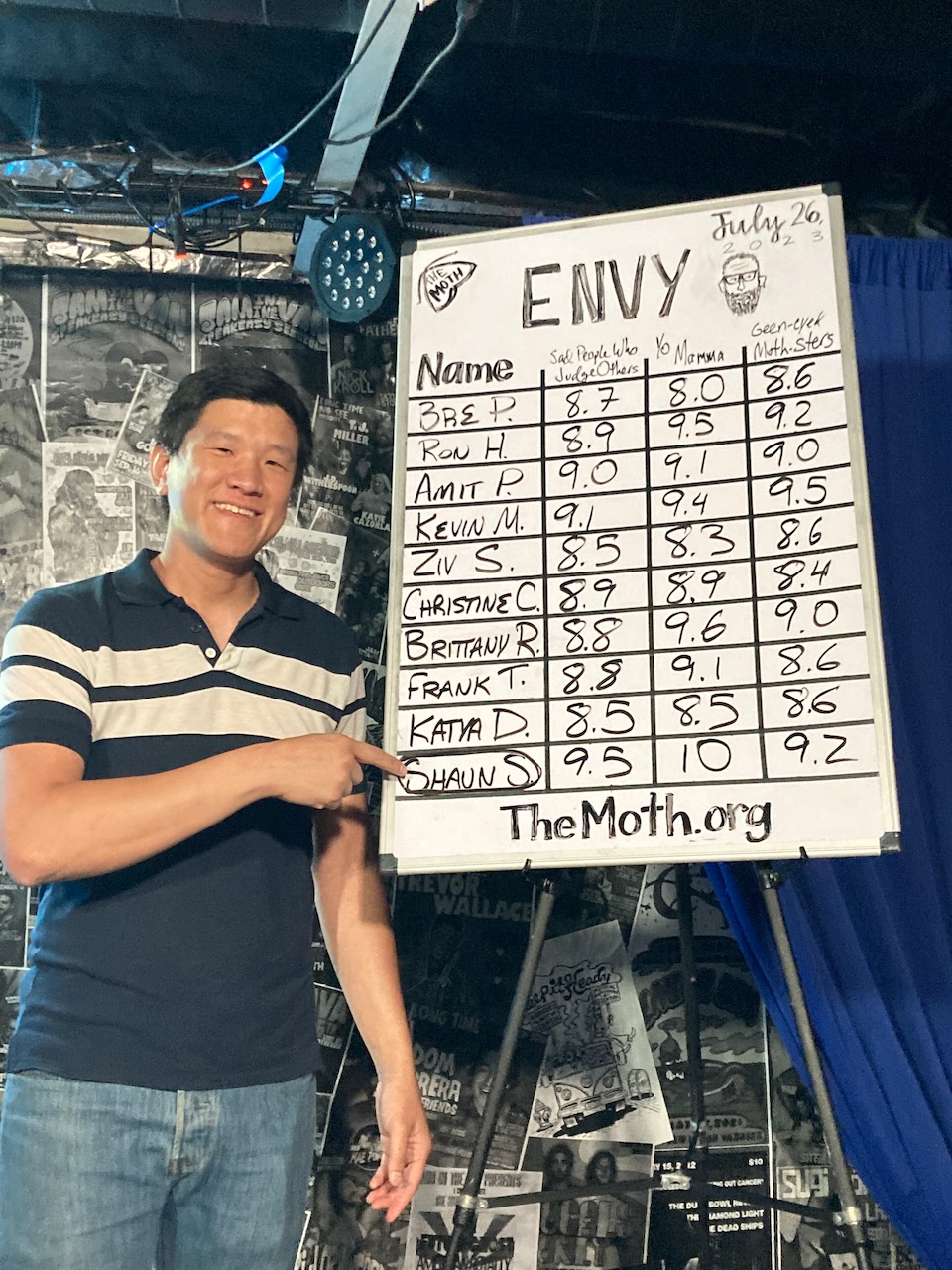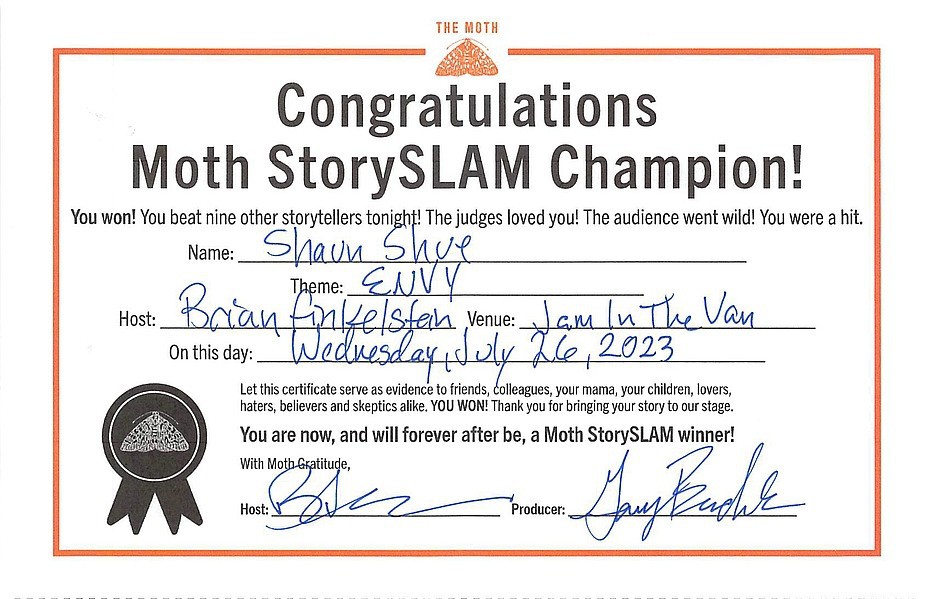 2nd — September 20, 2023
I won a second StorySLAM, where the theme of the night was Luck. Feels good.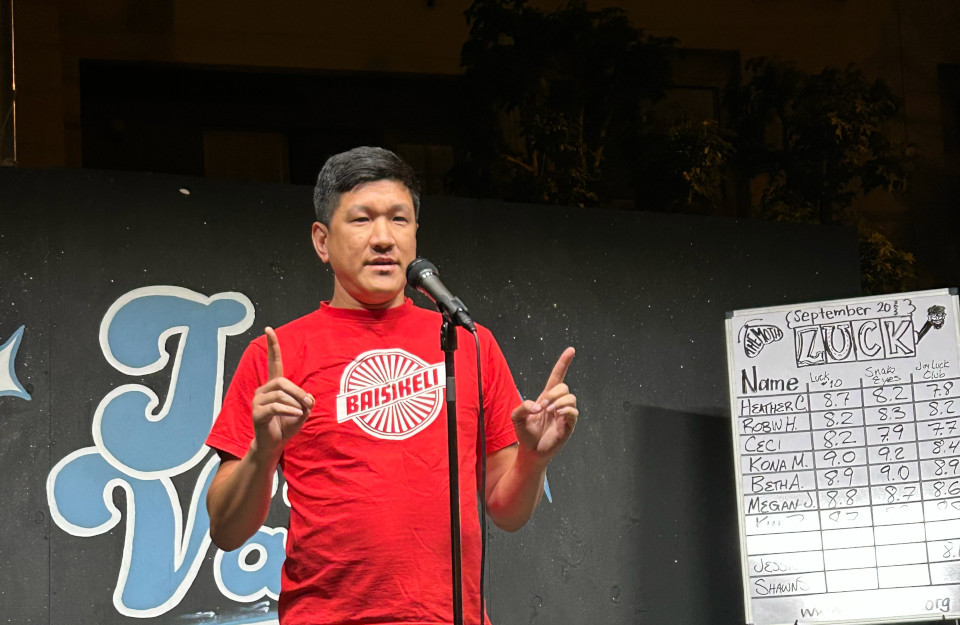 I again enjoyed all the speakers, and again got picked last. It was less nerve-wracking this time, even with a bigger crowd (~300 vs. ~200).